Summer 2018 What's Happening NOW!
What is happening NOW!!!!   We have some Promotion Camp Days, where you can come and ask questions and have your child play with us and any other child that shows up to get a taste of what we do here at Red Rose Co.   Come try us out, it's FREE!!!!
May 19th at Mar Vista Park, Palms Blvd, LA (near the basketball courts) 10am – 12noon
May 28th at Marina Vista Park, East Eliot St, LB (near the car park) 10am -12noon
We are also very near to Summer and camps are filling up.  We would like to offer some more discounts this year and help every child that wants to come to camp, come!  So here's what we are doing for discounts:  Bring a friend,  Bring a sibling, organize a day or 2 days or even a week for you and your friends (you might even be eligible to go FREE)….. Talk to us and let's see what we can arrange with you.
Sleep Away Camp is becoming more and more popular.  We head off to the beautiful mountains of Idyllwild for a week.  Our weeks this year are:
July 23rd – 27th    &   August 27th – 31st    Come it is a great opportunity to be out in NATURE and find the real playful you!!!!
Sports Camp are our traditional UK vs USA versions of sports.  Come and have a try at the UK way!!!!
Youth Camps our made for exploring the bigger community and environments: Mountains, Beaches, Trails, Buildings of Fun …….  It is really popular for teens to socialize and stay playful, so we provide that opportunity.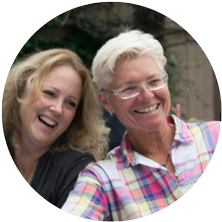 Playfully, 
Ms. Kimberly & Ms. Parry

Stay up to date with Red Rose camps, special events and more!
CONTACT INFORMATION
redroseco.programs@gmail.com
Red Rose Co. offers programs that support the whole family, creating a wholesome, nurturing, safe environment that allows children of all ages to challenge themselves, be engaged with their peers, and grow. Parents can rest reassured knowing their child is safe at a fun and creative camp with trained, experienced, and caring staff.
PROGRAMS