Wow what a year 2016 was!
Here at RRC we had a year full of firsts. In the fall we offered our first ever After School Program in Long Beach. We were able to purchase 2 vans for transporting our very precious cargo, your children! We were able to hire Malcolm and Carolina for the summer, and they were a fan favorite with the children. We offered beach days during the summer and even had a week of summer camp at the beach, which was met with rave reviews. RRC had their first ever Sleep Away Camp in the local mountains of Idyllwild, and it was very successful. We had our first opportunity to go out into the community and do childcare for Bootleg Theatre in downtown. (add link) And we added lots of glitter and games to birthday parties scattered throughout the Los Angeles area. We ended the year with a Winter Camp at Maple Village Waldorf School.
And not our first but certainly our best ever, SPARKLY NEW WEBSITE. It is more efficient, practical and expresses our energy and personalities all with such beauty! Thank you to the lovely ladies at Dream Inspired Design who worked tirelessly with us on every tiny detail. It was certainly a labour of love, the birthing process was a lot of work but we were guided gently, patiently and with love. If you are in need of a new website, we highly recommend Ana + Shelby from Dream Inspired Design.
Thank you to all the families who made our year Funtastic and wonderful. Without your support we wouldn't be able to offer such rich and amazing programs.
Cheers for 2017 and lots more fun and games!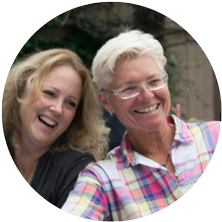 All our love, 
Ms. Kimberly & Ms. Parry

Stay up to date with Red Rose camps, special events and more!
CONTACT INFORMATION
Red Rose Co. offers programs that support the whole family, creating a wholesome, nurturing, safe environment that allows children of all ages to challenge themselves, be engaged with their peers, and grow. Parents can rest reassured knowing their child is safe at a fun and creative camp with trained, experienced, and caring staff.
PROGRAMS