What a difference a year can make!! WOW… within a year we moved from LA to Central Coast California. We now have 10 acres of land and creating a working Homestead Farm year round. We have sheep, lambs, chickens and goats so far. Each day we are learning how to live on this beautiful land and help be guardians of it. So far we have had several youth groups come and make their own foot print or gift, to help the earth grow or the animals to thrive. They understand the effort it takes to be guardians and workers of this land and contribute with kindness and love. We invite all ages to come and visit and have a Homesteading Experience.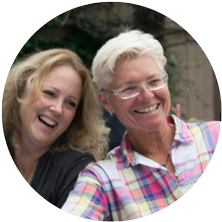 Playfully, 
Ms. Kimberly & Ms. Parry

Stay up to date with Red Rose camps, special events and more!
CONTACT INFORMATION
redroseco.programs@gmail.com
Red Rose Co. offers programs that support the whole family, creating a wholesome, nurturing, safe environment that allows children of all ages to challenge themselves, be engaged with their peers, and grow. Parents can rest reassured knowing their child is safe at a fun and creative camp with trained, experienced, and caring staff.
PROGRAMS