2020 is here ……Programs available.
After school Programs:  Baking Club ~ Outdoor Activities
Our  locations are Long Beach area and West LA area.
Ms Kimberly is fully immersed into the Baking Club and Advanced Baking.  She will be in Long Beach Tuesdays 3pm – 4:30pm for Baking Club and Thursdays 3pm – 4:30pm for Advanced Baking. Hurry up and register as her classes are filling up fast!!!
Ms Parry is doing the Activities on a Wednesday 1:30 – 4pm in Long Beach and Thursdays 2 – 5pm in West LA.  Again make sure you register.
We have Pop-Up Camps ~ whenever school has days off Red Rose has Camp Days.  All at a location near you, just ask.  We offer Baking Camps ~ Craft Camps ~ Outdoor Play.   Plus Birthday Parties tailored to upon request.
We will be working with the older kids in our Youth Club.  This is made for exploring the bigger community and environments: Mountains, Beaches, Trails …….  It is really popular for teens to socialize and stay playful, so we provide that opportunity.  Also we do local service work linking in with different organizations to help foster  kindness and community.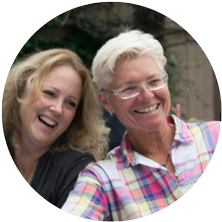 Playfully, 
Ms. Kimberly & Ms. Parry

Stay up to date with Red Rose camps, special events and more!
CONTACT INFORMATION
redroseco.programs@gmail.com
Red Rose Co. offers programs that support the whole family, creating a wholesome, nurturing, safe environment that allows children of all ages to challenge themselves, be engaged with their peers, and grow. Parents can rest reassured knowing their child is safe at a fun and creative camp with trained, experienced, and caring staff.
PROGRAMS