Summer 2019 What's Happening NOW!
Summer 2019 is FAST approaching:  June 3rd – Aug 30 each week (12 weeks)
The Summer Camps are filling up nicely.  We will be in an area near you.  Our main locations are Long Beach area and West LA area.  We offer a pick up service, incase you are a little too far to enjoy our locations.
We also are offering BAKING Camps this year with the lovely Ms Kimberly.  She will do 3 day camps & her weeks are:  July 11th, July 16th, July 23rd, Aug 7th & Aug 21st.
Sleep Away Camp is becoming more and more popular.  We head off to the beautiful mountains of Idyllwild for a week.  We now have 3 weeks:  July 29th,  August 12th & August 26th.    Come it is a great opportunity to be out in NATURE and find the real playful you!!!!
Sports Camp are our traditional UK vs USA versions of sports.  Come and have a try at the UK way!!!!
Youth Camps our made for exploring the bigger community and environments: Mountains, Beaches, Trails, Buildings of Fun …….  It is really popular for teens to socialize and stay playful, so we provide that opportunity.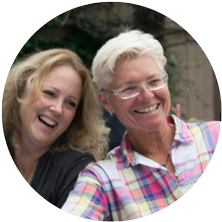 Playfully, 
Ms. Kimberly & Ms. Parry

Stay up to date with Red Rose camps, special events and more!
CONTACT INFORMATION
redroseco.programs@gmail.com
Red Rose Co. offers programs that support the whole family, creating a wholesome, nurturing, safe environment that allows children of all ages to challenge themselves, be engaged with their peers, and grow. Parents can rest reassured knowing their child is safe at a fun and creative camp with trained, experienced, and caring staff.
PROGRAMS